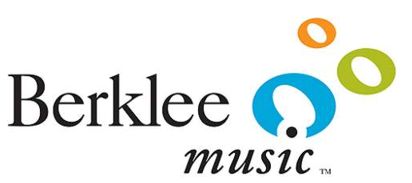 Boston, MA, September 19, 2012 -- Berkleemusic, the world's largest online music school and the continuing online education division of Berklee College of Music, has signed an agreement with Coursera, an organization that offers classes from top universities and professors for free, to develop four online courses with some of their most popular instructors. These free online courses will be available to students across the globe in Spring 2013. The four Massive Open Online Courses (known as MOOCs) that will be offered are: Jazz Improvisation with 6-time GRAMMY-winner Gary Burton, Music Production Basics with Loudon Stearns, Introduction to Guitar from Thaddeus Hogarth, and Songwriting with Pat Pattison.
"Berklee is committed to helping talented artists create the world's next big musical idea," said Roger Brown, President of Berklee College of Music. "Coursera gives us a way to reach people all over the world, many of whom have no access to music education, and provide them with the opportunityto learn at no cost from great innovators like 6-time GRAMMY winning vibraphonist Gary Burton."
Berkleemusic's partnership with Coursera is the latest innovative step taken by the online school, which celebrates its tenth anniversary this year. Berkleemusic was an early practitioner of offering free online music lessons via their Berklee Shares program, as well as with YouTube. With nearly 35,000 subscribers and over 17 million video views, Berkleemusic's YouTube Channel ranks fifth among more than 400 universities in the U.S. and Canada.
Free Online Courses In Music Production, Songwriting, Improvisation And Guitar To Launch This Spring
"Berklee College of Music has always been at the forefront of distance learning," added Debbie Cavalier, Vice President of Online Learning and Continuing Education at Berklee College of Music. "In the 1970s, there was the Berklee Correspondence course with lessons and assignments sent between students and faculty via US Mail. In 2002 we launched Berkleemusic, the firstfully online music education program. And now, Berklee is a music pioneer in the MOOC space with our Coursera partnership. This partnership will further extend Berklee's reach and provide free music education opportunities to many more aspiring musicians around the world."
Berkleemusic's Fall Term begins September 24th, 2012. To learn more, visit http://www.berkleemusic.com/ [1]
Berkleemusic.com is the award-winning online continuing education division of Berklee College of Music, the world leader in music education. Bringing access to Berklee's acclaimed curriculum to all students anywhere in the world, Berkleemusic is taking a leadership role in educating the next generation of producers, performers, and entrepreneurs on the evolving music industry landscape. Berklee's renowned faculty provide a strong portfolio of over 150 online courses and multi-course certificate programs in Music Production, Guitar, Theory, Harmony & Ear Training, Music Business, Orchestration, Songwriting, and more. Visit www.berkleemusic.com [2] for in-depthinformation on how to advance your music career, sample a lesson, or connect with our dedicated student advising team.
Coursera is on a mission to change the world by educating millions of people by offering classes from top universities and professors online for free. Coursera's comprehensive education platform combines mastery-based learning principles with video lectures, interactive content and a global community of peers, offering students from around the world a unique online learning experience. Coursera has partnered with top-tier universities to provide courses across a broad range of disciplines, including medicine, literature, history and computer science, among others. Coursera is backed by leading venture capital firms Kleiner Perkins Caufield & Byers and New Enterprise Associates. For more information, visit Coursera.org.