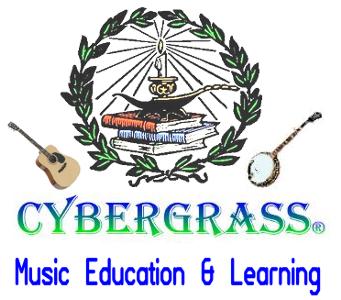 Your band has put together a new album and its ready for release. Many artists try and do some of their own promotion so they send out a press release on the new project in the hope that it will get enough coverage too jump start sales and get the project into the public's view. Some bands can do this and others seem to fall flat. I receive all kinds of band announcements every week and there is certainly a difference between those from artist management and those home-rolled.
The top five problems I encounter, in no particular order, are common for the Do-It-Yourself promoter.
No Album Cover Art: Some feel it is necessary to hide the most important selling feature of their project -- the cover -- what it looks like. In addition, many bands want to change their web site at the same time as a new release. I receive a press release without artwork, can't locate a band photo with the current lineup, and very little else. Without exception, every story we run requires a related image. No image - no publication. It's that simple.
No Band Photo:On some projects, I've gone out of my way to try and find a band photo I can use. I search the band's web site, FaceBook page, looking for something -- anything -- that will work. A one inch high and 6 inch wide image is not usable. I will send an email off to the promoter asking for more. Sometimes they respond and sometimes not. As a result, many good and newsy stories go into the holding bin waiting for something usable to accompany the article. After a few days, its old news and gets moved from the holding bin to the round file. Bands should want to get their image out there however, there are many that don't.
Out of Date Web Site: I receive press releases from a band highlighting to visit their web site for more info. I go there and the top news item is dated 2011 (It's now almost half way through 2014). The band lineup isn't correct and possibly even the record label is no longer accurate. The Internet and the web are the electronic face of a band. If their site hasn't been updated in 3 years, they might as well not have one. Old and inaccurate information is worse than no information.
Say Nothing Press Releases: I get a wide variety of releases from well established artists to new groups just starting out which say nothing at all. A photo and the band's name. That's it. What is the purpose of these? If they want advertising, they can contact our advertising people however, a photo and credit line is not a press release. Neither is a press release that just announced this artist will be performing at a list of venues and dates. A press release should have a purpose, story, newsy interest or something.
Press Release is an Image: One type of press release I receive is a photo of a printed page. These are even worse than PDF releases. I understand they are easy to insert into email and insure everybody's release maintains visual fidelity right down to the font and image placement. I am not even going to try and type all of a full page release by hand. Image press releases don't get used. PDF are bad enough but, at least in some cases, I can cut & paste the text but not always. If I can't, the PDF release gets the same treatment as a photo release.
For those who want to create and distribute their own promotional press releases please consider these things. In addition please try and spell the band name, album name and individual member names correctly. Remember that once published, those that use the releases can't always make changes. While they may be able to change their own web site, they have no control over search engines, social network and other places where a related article may be published. I probably get two or three requests a week to correct an erroneous release. I'll change them at my end but don't get mad if you discover it on some other site with the error still there. Our purpose is to distribute the news daily to a variety of other users. Once it is distributed, I can't bring it back and fix it.
If you're just starting out and are on a tight budget, you can try and self promote but look at professional releases to see how its done right. I always recommend that if you can, always use a professional. They will plan an effective campaign, they know who to send to, what to include and how to track the effectiveness of their efforts. They understand the differences between radio, print and Internet media.